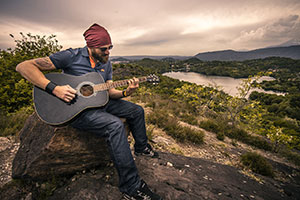 Of course breaking up is hard to do, but have you ever wondered why this is the case? Your former flame has probably become a huge part of your life and routine at this point, and you are going through a sudden, extreme life change. This is hard in itself, but let's look a bit deeper at why this may be an especially tough time.
First, you are likely constantly surrounded by reminders of your ex. Whether you are still living in the same house you shared or you still have to pass by your favorite restaurant every day, there are reminders everywhere. You can't completely escape the past.
You may also often run into things on social media that are either directly related to your ex or remind you of that person. This is a constant reminder of the failed relationship and how your life has changed in such a dramatic way.
On top of that, science shows that there are real physical effects of heartbreak. For example, just seeing your ex in a picture who broke your heart is enough to stimulate areas of your brain that are associated with physical pain. Reports have also suggested that ?broken heart syndrome? is a real physical sensation that feels similar to a heart attack.
However, there are things you can do to help move on from your ex.
1. Rediscover your interests.
What are some of your old hobbies? What did you push aside to make room for your significant other? Rediscovering these interests is an effective way to move on because it will let you reestablish your sense of self outside of the relationship.
2. Eliminate triggers.
Because having regular reminders of your ex can make things worse, it is important to avoid or eliminate them. Get rid of furniture, gifts, or pictures that remind you of your ex, and change up your routines.
3. Cut ties.
You might think you can still be friends with your partner to help with closure, but keeping in touch usually makes the heartache last longer. This is especially true is you are trying to find a new partner. You can't be a good partner to someone else if you are still in contact with your ex.
4. Unfollow them on social media.
This will reduce the temptation to check up on your ex and see what they are doing. Maintaining this connection is unhealthy for your journey of moving on.
5. Focus on the positive.
Stop thinking about the things that you no longer have and start considering the things that you can now do. Change your internal dialogue from thinking about what you have lost in your breakup to the things you?ve gained. This may mean that you can start seeing your friends more often, make a career move that brings you to another city, or just enjoying life with less relationship stress.
6. Enlist your friends.
Shortly after a breakup, it is very important to have social support. Reach out to your close friends, parents, counselors, or anyone else who can remind you of your positive qualities and of why the relationship didn?t work out. This will also allow you to have a sounding board for your distress.
7. Volunteer.
You may want to throw a pity party for yourself when you are going through a breakup and mourning the loss of your relationship. Of course you are allowed to feel sad for a little while, it is best to get involved in something fulfilling like volunteer work to get your mind off of things and instead focus on helping other people. Research has shown that volunteering can help decrease and eliminate depression, increase life satisfaction, and improve your overall well-being.
For more articles go to http://preferred-fitness.lifestyleezine.com