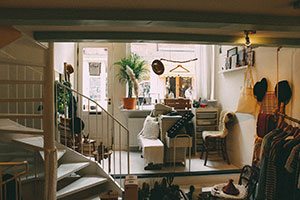 The concept of store-bought odor eliminators is great. No one wants their home to smell like their pets, mold, or dinner that was made last night. Sprays such as Febreze and other odor eliminators that you can buy are made to freshen up your house and get rid of these offensive scents.
However, these synthetic air fresheners have toxic chemicals in them that are even more harsh than the odors that you are likely attempting to cover up. These fragrances and dyes can lead to diseases such as cancer and respiratory problems, especially if you or someone in your household is already susceptible to such ailments.
If you are used to reading labels on products, you might be upset to learn that a lot of the chemicals that are used to make air fresheners and other commercial products are not always listed. This is because a lot of companies keep their fragrance ingredients a secret, claiming that it is their own confidential business information and part of the secret of their product that they do not want other companies or people to reproduce.
Omitting scent ingredients happens in products where synthetic scents are found, such as in perfumes and cleaning products. This is especially appalling when it comes to odor neutralizers because these ingredients make up the majority of the product.
One of the harmful ingredients that is often put into these products is phthalates. This chemical is a hormone disruptor and it has the ability to numb the nerves in your body that help you smell. It does this by blocking your olfactory nerves. This is what allows these products to mask bad odors in your house.
The Environmental Protection Agency describes these chemicals as being neurotoxic, hazardous, and potential causes of nervous system damage. Also, these chemicals are absorbed into the human body very quickly once they are inhaled, which leads to that lightheaded feeling that you may get when you smell these products.
However, these products are what the majority of American people use to keep their houses clean. But the truth is, companies are not required to disclose all of the ingredients that they put in their products and there is no true way to determine the ratios that these companies are using.
So, what can you do to eliminate odors safely? Make your own neutralizer spray! Doing this is an inexpensive and safe way to keep your house smelling clean and fresh without spending too much money at the grocery store on products that are not good for your health. The best thing is that you only need a few ingredients that are probably already at your house to create your own spray and eliminate pet, baby, and musty home smells without using a spray that is full of chemicals.
Here are some recipes to get you started.
RECIPE #1:
This is a great recipe to double if you have a spray bottle that is large enough to hold twice the amount of liquid that this recipe calls for.
You will need:
12-15 drops of pure essential oil, such as grapefruit, orange, lemon, or lavender (choose a scent that you enjoy, these are just some suggestions for commonly used essential oils for eliminating odors)
1/2 cup of white vinegar
1 1/2 cups of distilled water
Thoroughly mix these ingredients into a spray bottle and use it in any room that needs a refresher. You can also make this spray stronger by adding more vinegar and increasing the drops of essential oils to 20 drops. If you want, you can also put this solution into a diffuser and allow it to diffuse in your house throughout the day to keep the scent consistently going. You can also spray this mixture onto furniture to freshen it up if it is beginning to smell bad.
RECIPE #2:
This recipe is very easy to make and can be made quickly if you are in a pinch. You will need:
4 Tbsp of natural and eco-friendly fabric softener
Distilled water
Fill your spray bottle with these two ingredients and mix them up very well until they are fully incorporated. Spray this on anything that needs a bit of a refresher such as rugs, couches, and in bathrooms.
For more articles go to http://preferred-fitness.lifestyleezine.com